News & Events
Sunday, 25 April 2021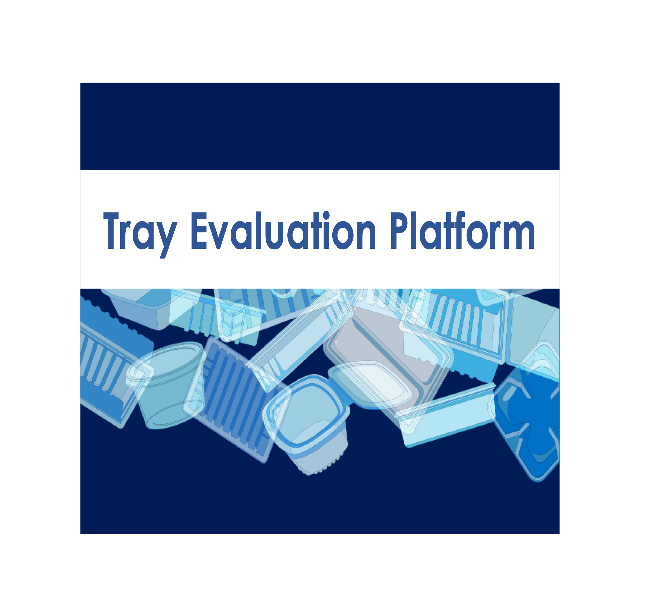 Petcore Europe is happy to announce that the European PET Tray Platform has been created.
Friday, 16 April 2021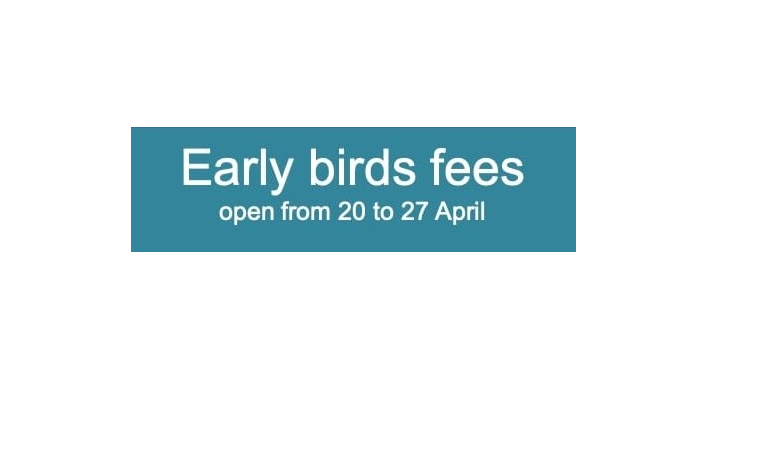 We are happy to invite you to our virtual Petcore Annual Conference 2021 taking place on 2-3 June 2021. We have prepared a special "Early bird" ticket opportunity for all of you registering between 20 - 27 April 2021.
Thursday, 15 April 2021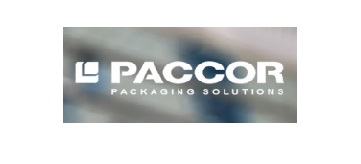 The co-applicants, PACCOR, Flo, Dopla, ILIP, Aristea, Dart, and Intraplas, are fully committed to the objectives of the European Green Deal and the Circular Economy Policy and have in this respect adopted various sustainability initiatives.
Wednesday, 31 March 2021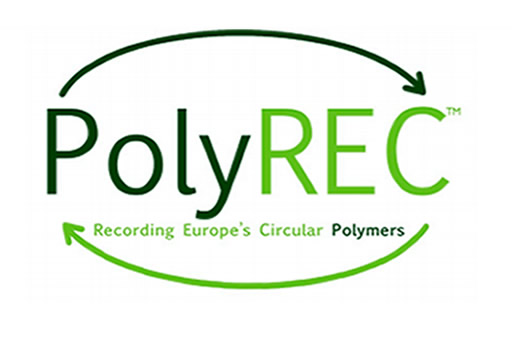 Petcore Europe, Plastics Europe, Plastics Recyclers Europe and Vinyl Plus have mutually agreed to join forces to form the organisation PolyREC.
Wednesday, 31 March 2021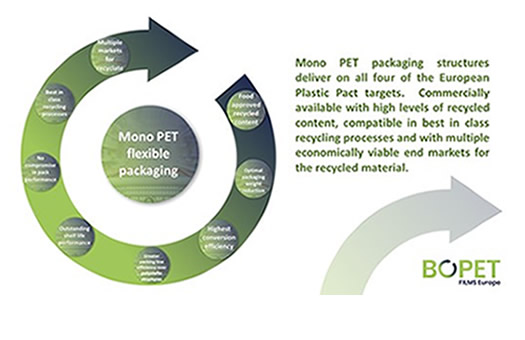 Congratulations to Searious Business and BOPET Films Europe who have launched the Vita Nova initiative, an industry consortium to promote the circular use of mono-PET flexible packaging.
Friday, 05 February 2021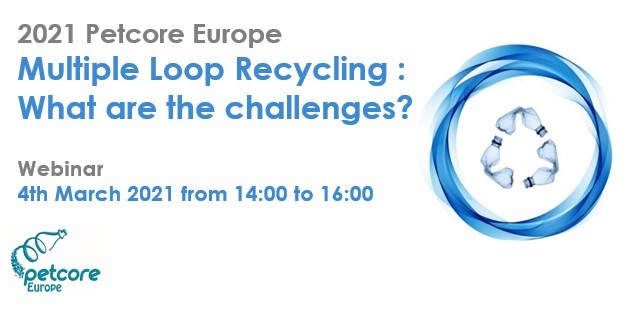 Date : 4th March 2021 From 14:00 to 16:00 Multiple Loop Recycling Webinar: register here
Questions arise regarding the impact and the sustainability a system that reuses several times the same material.
As rPET quantities and usage rates in containers increase, questions arise regarding the impact and the sustainability a system that reuses several times the same material.
How much of the material sees several loops ?
What did we learn over the last years?
How will the PET loop behave in the coming years?
What are the key basic elements the industry should strive for to allow safe and qualitative multiple loop recycling ?
Program and Speakers:
14:00 Welcome and introduction Raphaël Jaumotte Petcore Europe
14:10 - 14:30 First Session:
What did the recyclers learn in the US on virgin?
Speakers: Clarence Sequeira – APR (US Association of Plastic Recyclers) & Dr. John Standish
14:30 - 14:50 Second Session:
How can this industry support recyclability on the long term
Speaker: Andrea Smith – Avient - Global Product Manager for PET resin functional additives
14:50 - 15:20
Recycling process and parameters, the do's and dont's
Speaker: Andreas Christel – Director R&D at Polymetrix
15:20- 16:00 : Q&A Moderated By Raphaël Jaumotte Petcore Europe
Monday, 18 January 2021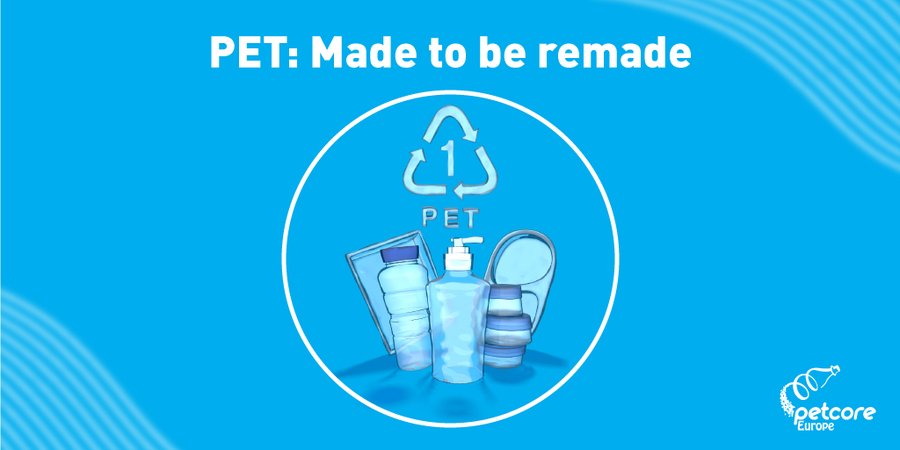 Follow our Communications Campaign Tweets! Our first one our of many to follow:
PET is one of the world's most sustainable packaging materials.
Lightweight
Durable
Versatile

This unique and infinitely recyclable resource offers benefits to both consumers and the environment.

Find out more https://bit.ly/3svlBmg
Sunday, 10 January 2021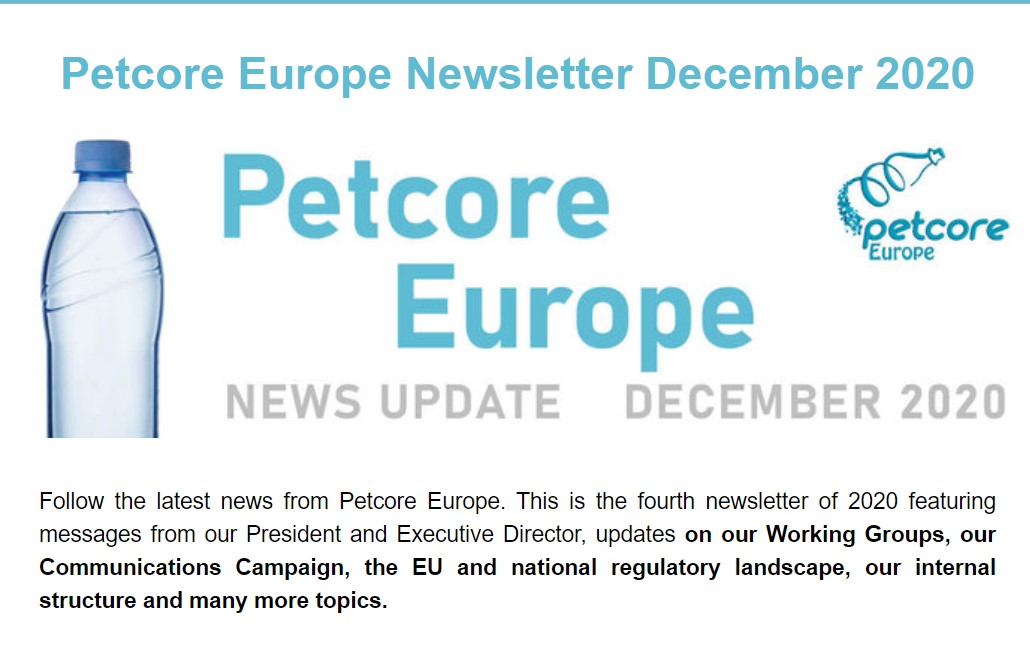 Follow the latest news of Petcore Europe. This is the fourth newsletter of 2020 featuring messages from our President and Executive Director, updates on our Working Groups, our Communications Campaign, the EU and national regulatory landscape, our internal structure and many more topics.
Monday, 23 November 2020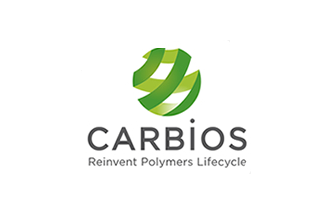 Congratulations to Carbios; it has successfully produced today the first bottles containing 100% recycled Purified Terephthalic Acid (rPTA) from textile waste that contains a high PET content. This opens up a waste stream of up to 42 million tons per year, worth over $40 billion. More information here. 
Tuesday, 13 October 2020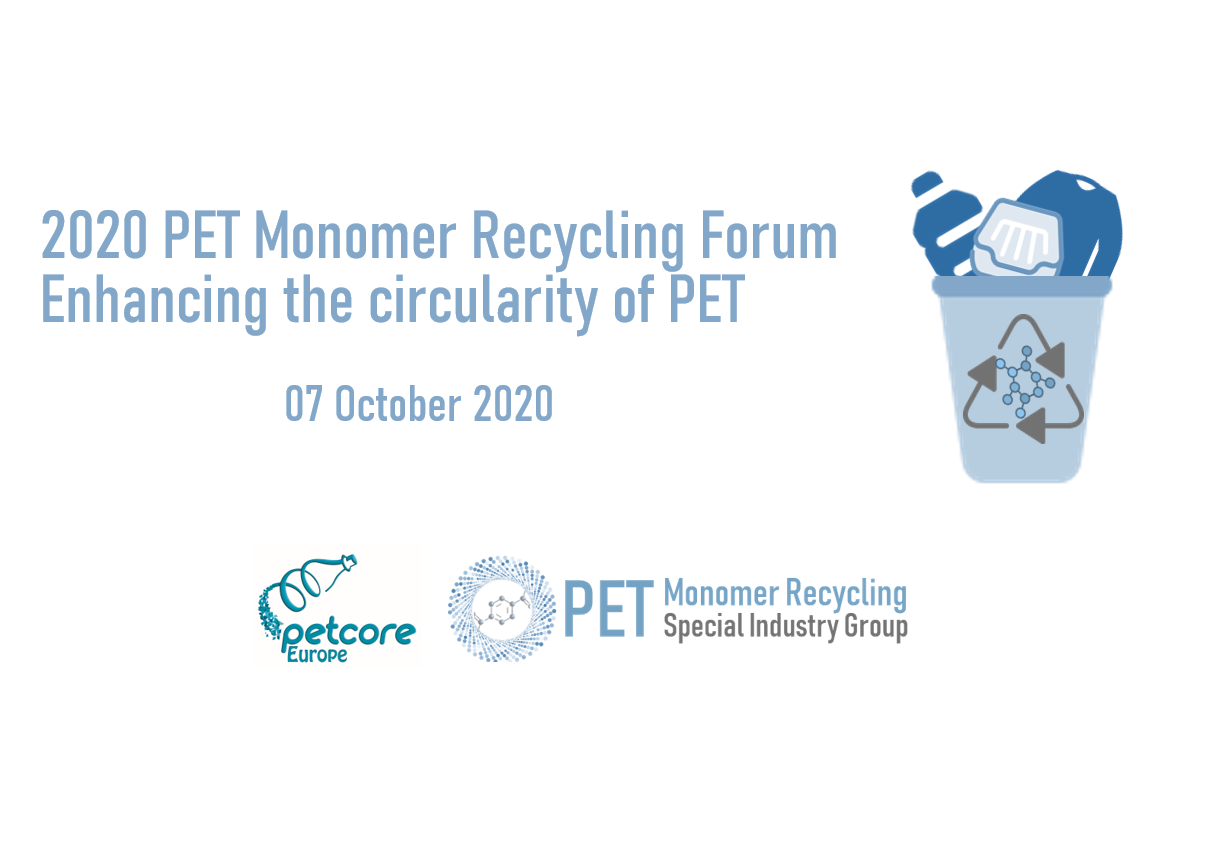 Our Forum was a Great Success!
We just had our "2020 Monomer Recycling Forum: Enhancing the Circularity of PET" which was a great success! Our conference got attended by more than 150 people, all industry and policy PET stakeholders.
During the first part of our discussion we were able to appreciate the various aspects of PET recycling in the bigger picture, from the role of the Circular Plastics Alliance to the challenges of feedstock for recycling.
Later we also heard the legislative and technical challenges to achieve full PET circularity this in the context of mechanical and chemical recycling.
With the presentation of a transparent carbon calculator, our industry will also increase its environmental awareness and proceed to an even better LCA.
The Forum was also the occasion to repeat the importance of design of recycling in PET Monomers as a way to ease into conformity with the upcoming revision of the essential requirements as part of the Packaging and Packaging Waste Directive.
We also thank the Commission for its presence during our event! Bringing all the stakeholders together was a real pleasure for Petcore Europe and we hope to repeat this soon!