News & Events
Tuesday, 19 September 2023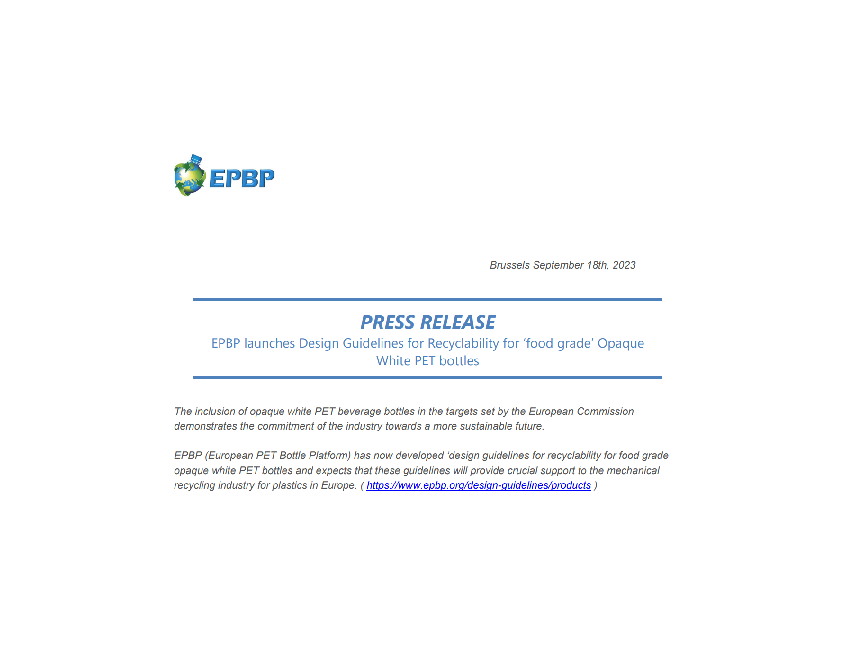 The inclusion of opaque white PET beverage bottles in the targets set by the European Commission demonstrates the commitment of the industry towards a more sustainable future.
EPBP (European PET Bottle Platform) has now developed 'design guidelines for recyclability for food grade opaque white PET bottles and expects that these guidelines will provide crucial support to the mechanical recycling industry for plastics in Europe. To access the full press release, please click here.
Wednesday, 26 July 2023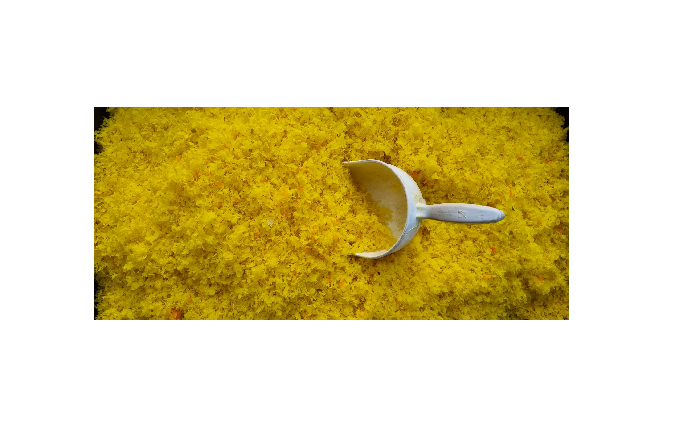 gr3n's unique chemical recycling technology is capable of processing PET from various industries including textile waste, closing the loop for hard to recycle PET applications.
Tuesday, 04 July 2023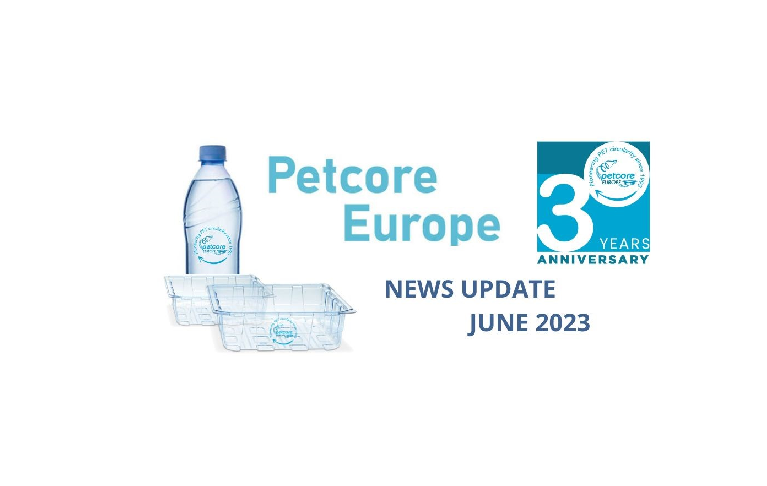 Follow the latest news from Petcore Europe - June 2023.
Thursday, 29 June 2023
Petcore has added the Italian market to its PET recycling communication campaign and broadened its channels to include TikTok and Instagram.
Wednesday, 10 May 2023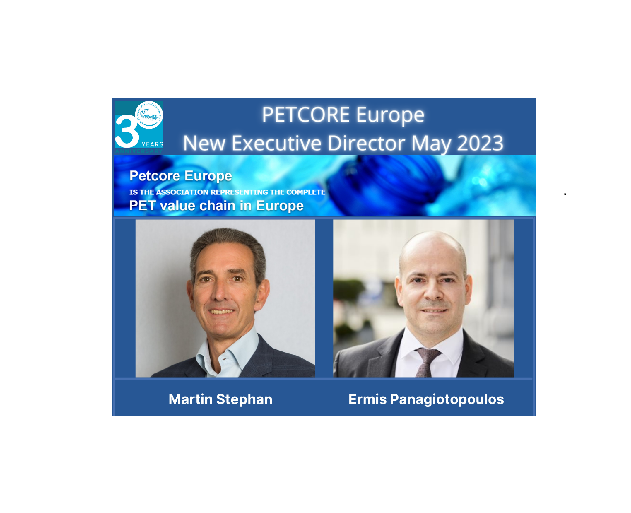 PETCORE Europe is pleased to announce that it has appointed Martin Stephan as Executive Director, vice Ermis Panagiotopoulos, who served as Interim Executive Director since January 1st, 2023.
Tuesday, 02 May 2023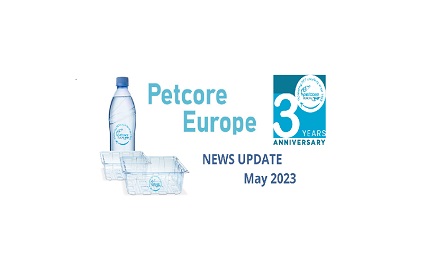 Follow the latest news from Petcore Europe.
Monday, 24 April 2023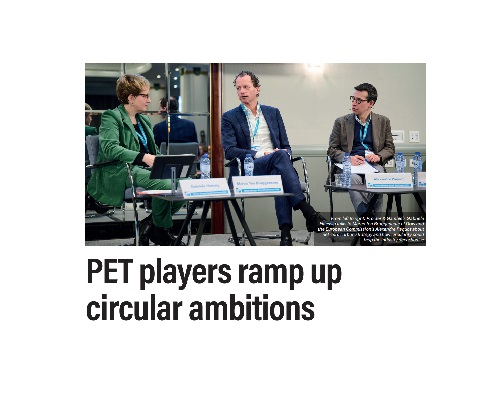 The PET value chain gathered at the Petcore Europe Annula Conference 2023 in Brussels to discuss the latest topics impacting their businesses
Friday, 03 March 2023
Follow the latest news from Petcore Europe - March 2023.
Thursday, 22 December 2022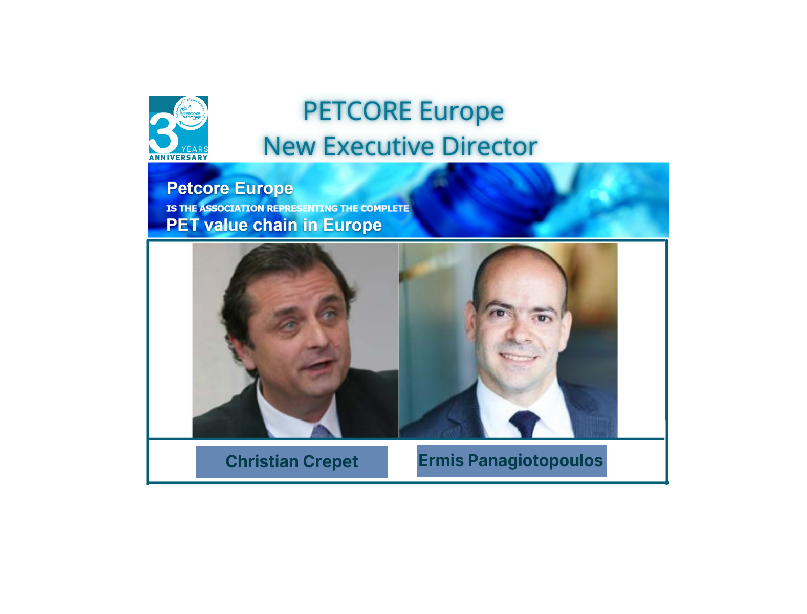 Petcore Europe is pleased to announce that Christian Crepet, who has served as Executive Director of the association since 2017, will be moving into an Ambassador role as of 1 January 2023 and becoming a honorary member of the Board.
Tuesday, 13 December 2022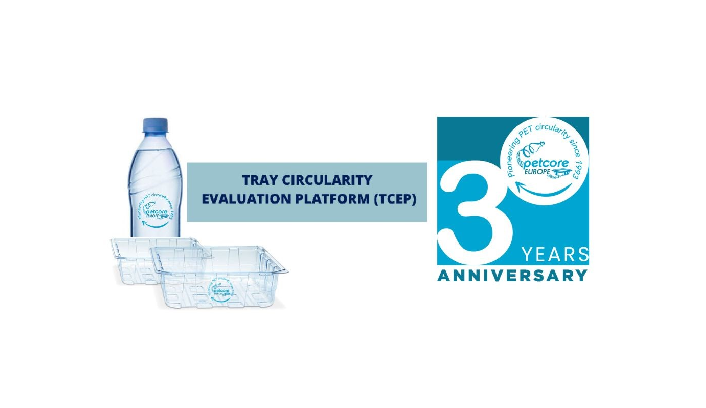 Follow the latest updates from Tray Circularity Evaluation Platform.